Discover more from Visible Hands
How business works, the implications of business on society, and how individuals can keep them accountable.
No More Bros Before IPOs
Business As Usual?
Business As Usual?
Corporate Board Diversity Makes News at Davos
Goldman Sachs' CEO, David Solomon, announced this past week that the bank won't underwrite U.S. and European IPOs if they have an all-white, all-male board. That's led to a tidal wave of favorable press for the CEO because according to Bloomberg Law, Goldman Sachs was the top underwriter of U.S. IPOs in 2019 (with Pinterest, Slack, and more as clients). One thing to remember: Asian IPOs were excluded from the announcement.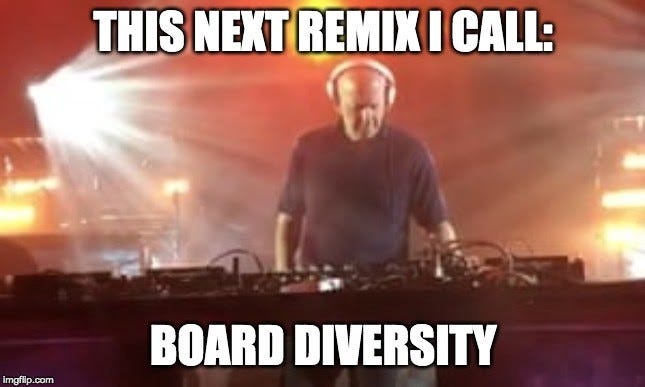 (It's also important to note that aside from being CEO of Goldman, Solomon is a DJ who goes by the name of DJ D-Sol. True story.)
The relationship between investment banks and companies about to go public have changed over time according to Matt Levine at Bloomberg Opinion. It used to be that underwriters were essentially vouching for a company. They had their reputation on the line which led to all sorts of rules. For instance, Goldman used to require two years of profitability before considering a company to take public.
But since then, things have gotten more lax. Levine writes, "Investors will not stop doing business with a bank because it underwrote the IPO of a big money-losing unicorn." So in a way, this Goldman announcement is a throwback to a bygone era where banks had a bigger role to play in underwriting.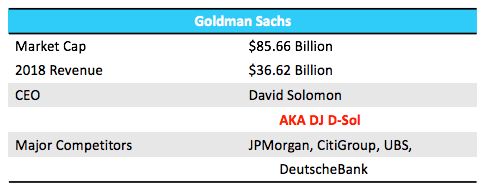 So why the change of heart? Some possible explanations:
What Now?
What Else?