Discover more from Visible Hands
How business works, the implications of business on society, and how individuals can keep them accountable.
Visible Hands: Can an old oil company learn new tricks? 🛢️
Although the oil majors only account for 15% of oil and gas production (massive state-owned producers like Saudi Aramco are 50%), these companies have on outsized influence on industry practices.
We are excited to have Sophie Purdom of Climate Tech VC as our guest contributor today. She and her team started a weekly newsletter about science and innovation at the nexus of business and climate (check out their latest issue here). 
Earlier this year, Total - the massive French oil and gas supermajor - proclaimed to the world that it has seen the (green) light! 
Total announced that it would adopt new climate ambitions to reach net-zero emissions by 2050, following in the footsteps of announcements from its frenemies, Shell and BP, this past quarter. Net-zero, or carbon neutral, means "achieving an overall balance between emissions produced and emissions taken out of the atmosphere," which often means companies, such as Lyft, will purchase carbon offsets from land use projects or non-profit organizations. 
Total committed to 60% decarbonization of their worldwide energy products by 2050 (that includes "Scopes 1, 2, 3" emissions -- meaning direct and indirect emissions). Given that indirect emissions (think: tailpipe emissions from cars fueled with Total's oil) are particularly difficult to address, their commitment sounds pretty serious!
We were particularly struck by Total's promise to meet governments' decarbonization policies and regulations across all of the regions that it operates in. In practice, this essentially commits its European operations to meet 100% net zero by 2050.
What's the bigger story?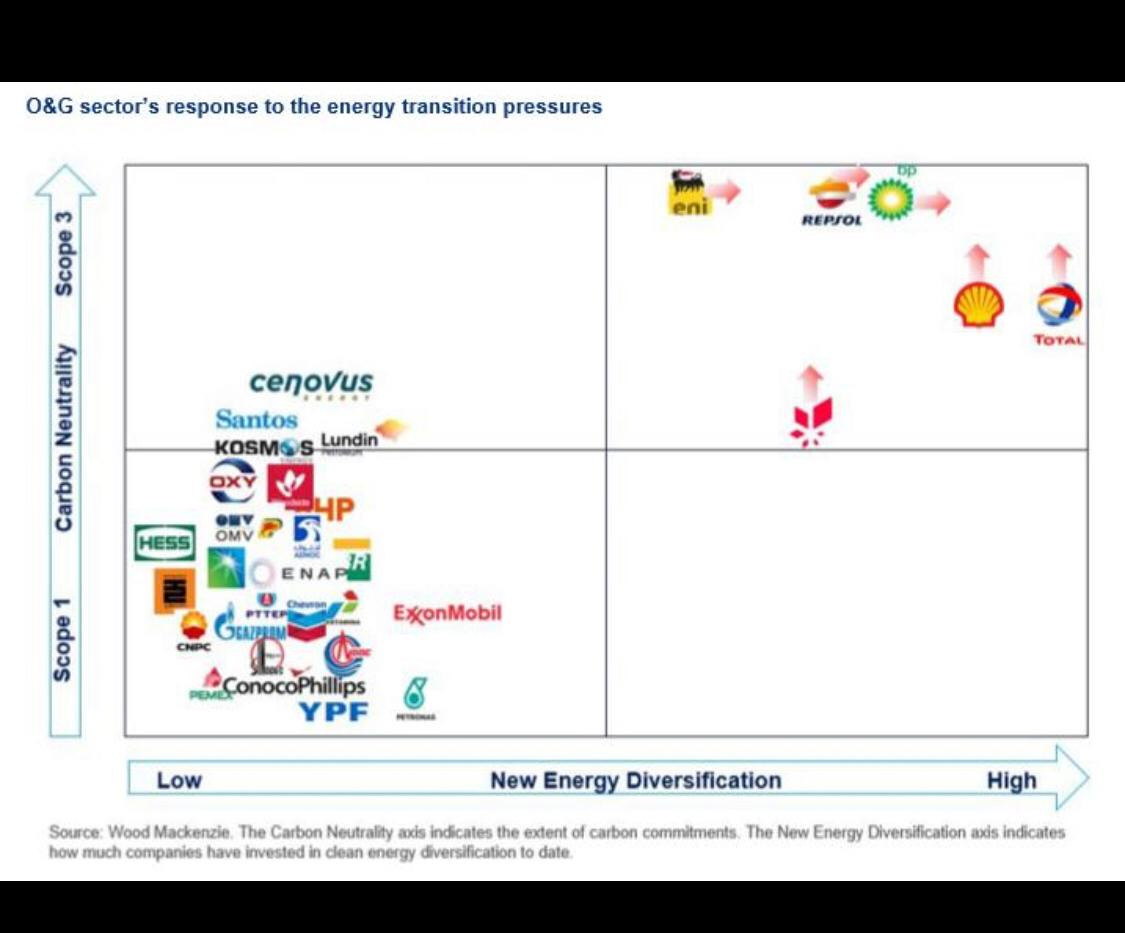 Leave it to a good old 2 by 2 to show a split from the pack. European oil & gas majors (aka the big players) are diversifying their energy portfolio and making public carbon neutrality pledges, while their American counterparts lag. 
Investors, scientists, and the public have repeatedly voiced their concern that oil & gas companies can no longer operate under "business as usual." As their social license to operate wanes, these companies are in the spotlight to demonstrate how they are rethinking their business model in light of climate change.
Although the oil majors only account for 15% of oil and gas production (massive state-owned producers like Saudi Aramco are 50%), these companies have an outsized influence on industry practices and direction. All eyes will be watching how companies such as Total, Shell, and BP outline the specific measures and technologies to meet their net zero ambitions. They're harbingers of the remainder of the market.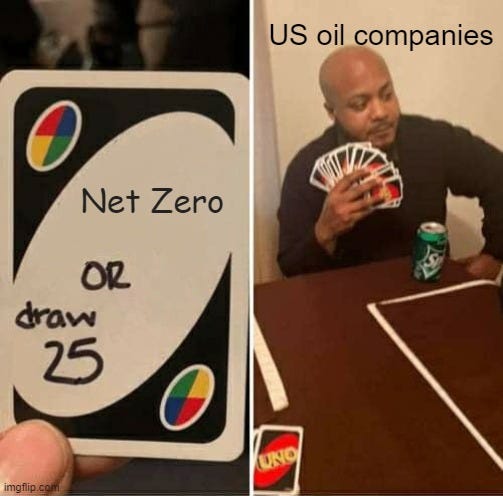 As an investor: 
As an employee:
As a consumer:
As a citizen:
Thank you again to Sophie for offering her insights in this feature. 

Stay connected with us through Instagram, Medium, Twitter, and, of course, email (visiblehandsmedia@gmail.com)! Please invite any friends, roommates, coworkers, armchair activists, and oil tycoons to join the movement. See you next Thursday!