Discover more from Visible Hands
How business works, the implications of business on society, and how individuals can keep them accountable.
Visible Hands: Capitalism, Reimagined 🧠
We spoke with Professor Rebecca Henderson, author of Reimagining Capitalism in a World on Fire.

We spoke with Professor Rebecca Henderson, author of Reimagining Capitalism in a World on Fire. Henderson teaches at Harvard Business School and is an expert on sustainability, strategy, and innovation. If you want to learn more, we recommend watching this or reading her latest book. This interview has been edited and condensed. 
VH: You mention "free and fair capitalism" in your writing—what does this mean to you? What can corporations do to support a "free and fair" system? 
RH: By free and fair, I mean the kind of free market that's in the economics textbooks. One in which prices reflect the real state of supply and demand and, I would add to that, externalities are properly priced. And one in which basically anyone can enter so there's free entry and free exit, there's no collusion and there's full information. 
When the playing field is really not level, that's not free and fair. And when externalities are not fairly priced, when you can throw as much fossil fuel pollution out the window as you want, that's not textbook free and fair capitalism. If the firms can change the rules in their own favor, it's not free and fair. In the book, I write about Disney essentially buying a 30 year extension on the copyright on their movies. Zero social value, billions of dollars to the bottom line.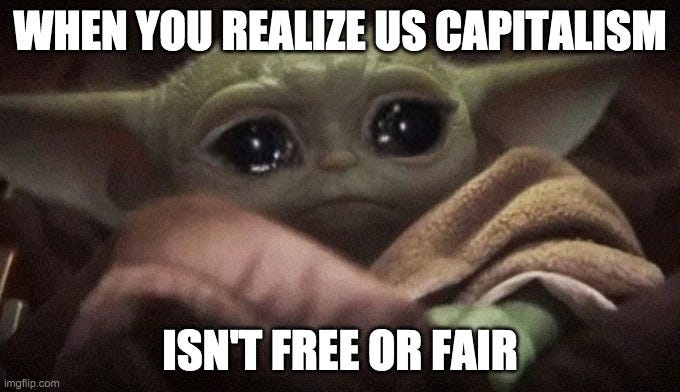 VH: We talk a lot about shareholder maximization vs. stakeholders. How do you think about this debate?
RH: It's really important to give a decent return to investors. You will get fired if over the long term you don't return a decent return. And you have fiduciary duties of care, candor and loyalty. Within that framework, there's all kinds of ways to act. I believe there's a business case for thinking about stakeholders over the long-run. To me, there's not a fundamental misalignment between shareholder value and focusing on stakeholders. The problem is one of timeframe and collective. When you think of shareholder value as a "me, right now" framing vs. an "us and later" framing, it can take you to some odd places. 
VH: What are your thoughts on the recent Business Roundtable (BRT) statement and the "stakeholder capitalism" movement broadly? What gives you hope and what worries you about the role business has in our society?
RH: Talking about purpose and stakeholders increases the odds that you'll have the vision and creativity to become a leader in that arena. The tricky part is we won't make the transition unless we address some of the issues we must solve together. If I decide to raise wages and you do not and we're in a competitive industry, that's going to be super tough. One reason why BRT is so important: they can signal that thinking about the whole system, thinking about stakeholders is a better way to run the system. It's really a way to say let's all do this. 
But the other thing the BRT can do and the Chamber of Commerce can do is say our society will only thrive if we strengthen our government and have a truly transparent, responsive democratically elected government. In the short-term the BRT and other institutions like them act as lighthouses for this new way of thinking about business, and in the longer term, they are partners in building a strong responsive democracy. 

Thanks to Rebecca for many of these suggestions!
As an employee:
"My first piece of advice is usually looking around your workplace," Rebecca says.

Rebecca raised an example of employee-driven change. Kimberly-Clark, a consumer products manufacturer, was the subject of a Greenpeace campaign. But that's not directly what got them to change their practices. Kimberly-Clark employees found it so embarrassing to explain to the parents of their children's friends what Kimberly-Clark was doing that the firm switched. 

But be aware it's now a "buyer's market" for labor and employees may have less power in an economic downturn. 

Check out the NGO, Ceres, which among their many initiatives, mobilizes businesspeople to go into state houses and city halls to talk about climate legislation. "You don't need 200 people. You don't even need 20," she said. Her advice? Start local where it's much easier to make change happen.
As a citizen:
Check out Leadership Now, which brings businesspeople from across the political spectrum together to try to fix the system.

Look at American Promise, which has a business chapter devoted to getting money out of politics.

A reminder from Rebecca: "In the '50s and '60s in the U.S., this wasn't a crazy idea that business flourishes when society flourishes and when government is strong--not strong, extractive, tyrannical government but strong as in standing up for the interests of the people as a whole. One way of thinking about how we got to our current moment is we forgot. In business we forgot. Our society was strong and balanced. We took it for granted. And business people put their heads down, and oh my goodness did they make a lot of money! But now we're left with the consequences of systematically neglecting the other legs of the stool." 
As an investor:
Choosing an "us and later" framing could unlock greater longer-term value for investments, rather than squeezing out short-term profits. 

Continue to scrutinize companies that have signed onto the BRT (like Vanguard, Johnson & Johnson, and J.P. Morgan Chase) -- are they going to follow through on incorporating stakeholder values? If not, consider using your voice as a shareholder to push for actual change. 
As a consumer:
We asked Rebecca about whether consumers will change the system. "We wish," she said. When she first started on this work 15 years ago, everyone thought consumers would drive change. "Consumers are helpful," she said, but if they feel like they're making a tradeoff, it's hard to change behavior. 

But it's not all bad. "Take Unilever for example, their purpose-driven brands are growing at something like 45% faster than their non-purpose driven brands."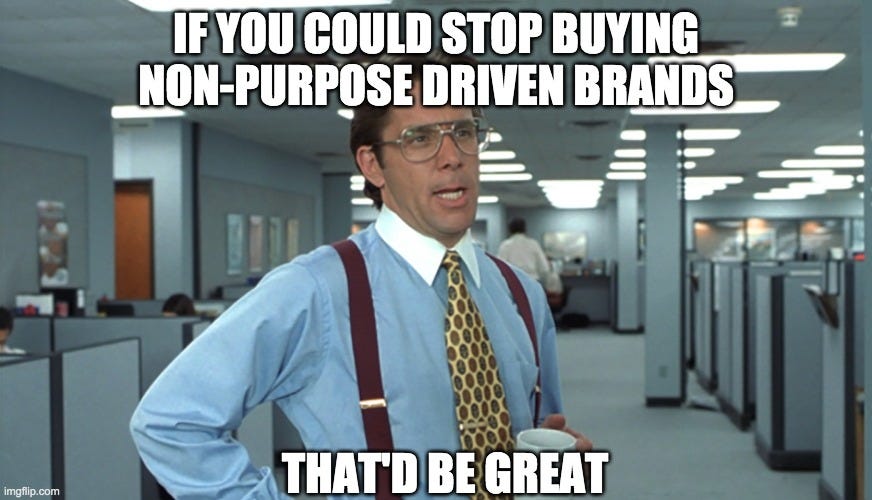 🎓 Graduating students: don't forget to subscribe with your personal email before you lose access to your university inboxes! And of course, congratulations on your next chapter! Check out Anand Giridharadas' commencement speech for MBAs here.
Stay connected with us through Instagram, Medium, Twitter, and, of course, email (visiblehandsmedia@gmail.com)! Please invite any friends, roommates, coworkers, armchair activists, and free market economists to join the movement.