Discover more from Visible Hands
How business works, the implications of business on society, and how individuals can keep them accountable.
Visible Hands: Shop Talk 🛍️
We explore the topic of responsible fashion.
This week's newsletter is written by Ivy Zhang, who works in D2C retail. In this newsletter, Ivy explores the topic of responsible fashion.

During the past few months in quarantine, brands have quickly pivoted and adapted in order to try and stay afloat: some have started making masks, some have built out entire e-commerce websites to accommodate new realities, and some have started highlighting and supporting Black partners, models, and influencers. We've seen a shift in consumer expectations: consumers are demanding transparency, corporate social responsibility, and representation. Some brands are successfully using their resources to stand up for what they believe in, and consumers are responding by pulling money from their pockets to support these brands.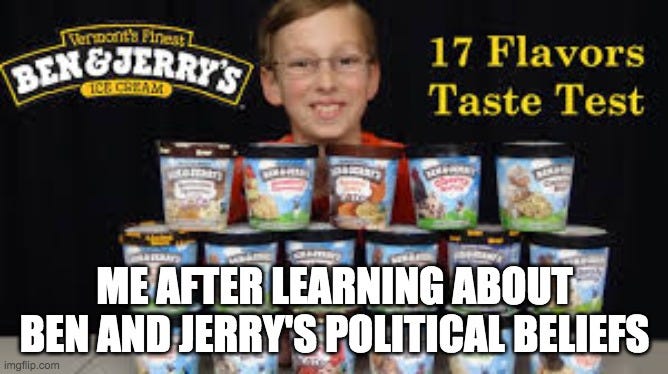 Unfortunately, systemic racism tells us that despite these efforts, the systems and structures we have built in the United States disadvantage African Americans. Overwhelmingly, the brands we consume -- and are inundated with -- are created, designed, and profited on by white men. And a lot of these brands do this while appropriating the same cultures that they oppress. 
In 2020, it's hard to ignore the prevalence of streetwear and its influence on the fashion industry from ultra-high-end labels to accessible brands: Nike x Dior collaborations resell for tens of thousands of dollars, Yeezy landed a deal with The Gap, and fights break out in the line outside of Supreme when there's a new drop. It's lesser known that many of the major streetwear brands these days are all founded by straight white men – Kith by Ronnie Fieg, Supreme by James Jebbia, Aime Leon Dore by Teddy Santis – and receive praise for selling sweatshirts for upwards of $200. Meanwhile, the same systems and institutions that support these men have simultaneously allowed stores to put up signs that say "No hoods" on their doors.
However, the discrepancy between provenance and profit in fashion goes beyond founders and it goes beyond America: textiles and traditional patternmaking across the world are routinely appropriated by major fashion labels and fast fashion. With global trade allowing for designs to travel the world into the hands of different designers, we have watched the rise of Japanese Shibori dyes, Malian mud cloth patterns, and other traditional textiles on the runways and in storefronts. Traditional African textiles, known for their indigo dyeing process and bold designs, are praised under the guise of "innovation" by white designers. As we continue to celebrate and don designs featuring international patterns, it is critical to ensure that those same communities stand to gain economic and cultural recognition for their creations. 
At a time when 67% of consumers identify as "belief-driven buyers who will choose, switch, avoid or boycott a brand based on its stand on societal issues," it is also important to scrutinize brands for potential hypocrisy. Tempted to capitalize on these societal issues, brands can be quick to react to "hot" topics such as environmental sustainability. However, many of these brands capitalize on the marketing of sustainability without taking the necessary supply chain adjustments to truly stand behind their claims -- for example, Everlane's "Radical Transparency" tagline comes alongside a failure to record manufacturing greenhouse gases and water use, no corporate social responsibility reports, and an absence of guaranteed living wages. Although it's encouraging that consumers are demanding better business practices, it becomes important to hold brands accountable for the difference between their marketing messaging and reality.

As a consumer:
As an employee:
As an investor:
As a citizen:

Stay connected with us through Medium, Instagram, Twitter, Facebook, LinkedIn, and, of course, email! Please invite any friends, roommates, coworkers, armchair activists, and fashion icons to join the movement. See ya next Thursday!